Why Is Tactical Equipment So Popular?
Tactical Equipment And It's Benefits
Reasons Why You Need Tactical Equipment
It's clear why tactical gear is such a big business. If you spend much time outside, you already know how important it is to have the right gear. The best tactical gear can help you do almost any job, from hunting and fishing to camping, hiking, and backpacking.
It shouldn't be a shock that it's so popular. Here are just a few of them:
One of the most important reasons to buy good gear is to keep yourself safe. Safety should always be a major priority whether you are in law enforcement, the military, or a responsible citizen. It can help you stay safe in a wide range of situations, both at work and outside.
If you work as a police officer or in the military, you know that anything could happen at any time that could kill you. You have to be ready for anything by having the right gear. This gear can make the difference between going home at the end of your shift and getting hurt or killed on the job. 
No matter what you do for a living or fun, it is essential to stay safe. You can do this by buying a gear from a well-known brand of good quality. If something terrible happens, you need this gear. Do your research and choose the best items for your needs.
Tactical gears are made to be easy to carry and use. This is because it is often needed in emergencies and people need to be able to get to it quickly. For example, many knives can be attached to a belt or pocket, so they are always close by. 
In the same way, most flashlights are small and light, so they are easy to carry. One of the primary reasons people opt to utilize these tools is their comfort.
Tactical gear is so popular in part because it looks good. Tactical clothes aren't only for soldiers and police officers. Instead, it's made for regular people who want to give their outfits a little edge without going too far.
Today, there are many different kinds of clothing, such as cargo pants, hoodies, shorts, and more. You can get them in bright colors like yellow and red. Which makes them stand out or in neutral colors like black or gray, which makes them less noticeable.
There are different ways to do this, and we will talk about a few of them here.
A good pair of shoes is one of the essential pieces of this gear. Tactical shoes have a good grip and support while still being comfortable enough to wear for a long time. They should also be tough enough to handle the stresses of a combat scenario.
A good backpack is a critical piece of gear. It should be easy to put on and take off and have enough space for all your gear. It should also be strong enough to survive being thrown or dropped.
When choosing this type of gear, you must consider what clothing you will need. It would help if you had clothes that protect you from weather and enemy fire. There are many different kinds of fabric, each with its level of protection. Choose the type of clothing that works best for you.
A knife is a versatile tool that can be used for many purposes, like opening boxes and preparing food. But in a self-defense situation, it can also be a deadly weapon. There are many different types of knives on the market. It's essential to choose one that is suited to your needs. A folding pocket knife is a good option if you need a general knife.
There are many ways to defend yourself, but a knife is a good option. If you want something that will stop an attacker quickly, consider carrying a firearm.
If you choose to carry a gun, you must receive proper training on how to use it. Guns can be dangerous weapons. It should only be used as a last resort in self-defense situations.
A flashlight is a helpful tool to have in case of an emergency. It can help you see what is happening in the dark. It can also help you blind an attacker so that you can get away.
Personal Protection Devices 
These devices include pepper spray, tasers, and batons. These devices can help you disable an attacker for a short period so that you can escape or call for help.
When it comes to self-defense, there is no single answer that works for everyone. Whether you need a specific piece of gear depends on many things, your tastes and where you live. You should also think about the kind of danger you are up against.
This is designed to last longer than other gear. It is made to withstand the stresses of combat and difficult situations. This is vital and can help you in many environments.
They are built to be very strong. This way, it can stand up to the harshest conditions. Your gear can handle a firefight or a wilderness trek. 
Tactical gear doesn't have to be expensive. You can find affordable options for every type of gear, from clothing to holsters. This means you can get the equipment you need without spending much money.
It can be an affordable way to be prepared for anything that comes your way. With the right gear, you'll be ready for whatever life throws at you.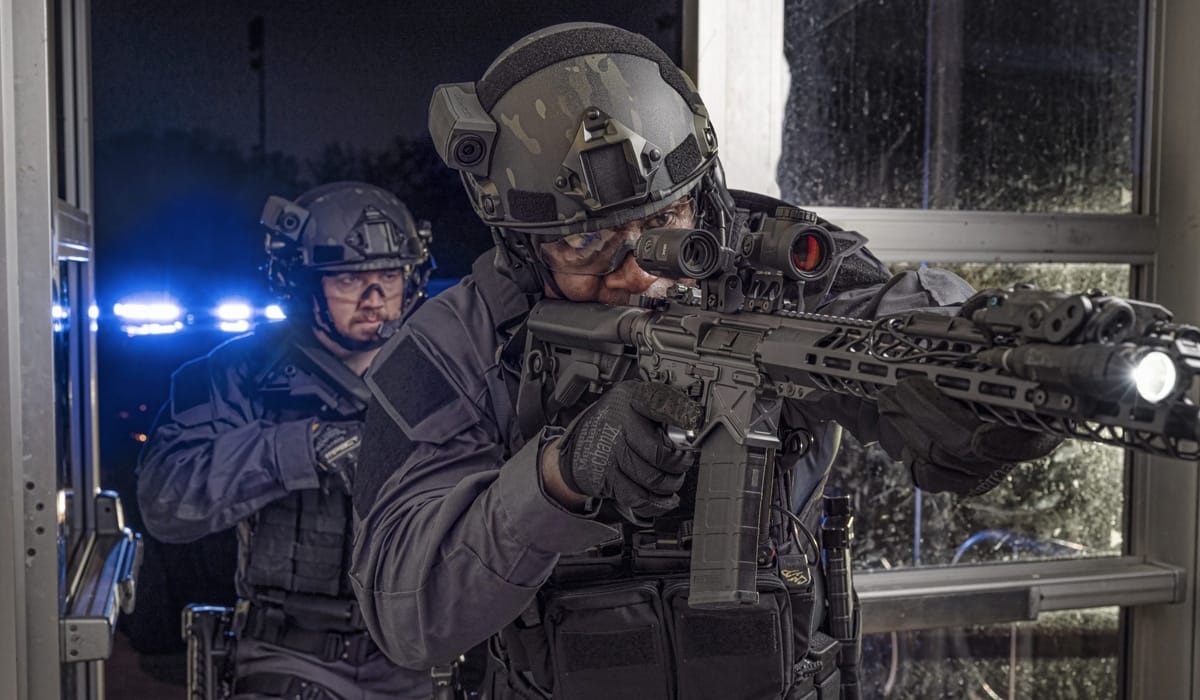 You need good quality tactical gear because your life may depend on it. If something goes wrong in a dangerous situation, you need to be able to rely on your equipment to help you stay safe. If you're using subpar tools, there's a greater chance that something could go wrong.
This is made to work better and last longer than regular gear. It is made of high-quality materials that withstand rough care and challenging conditions. When you buy tactical gear, you get high-quality items worth the money.
Having good gear can be important in a crisis. You need to know that it will work when you need it. Higher quality gear means you're more prepared for whatever comes your way.
Tactical gear is made to be used in any situation and under any conditions. This makes it very useful no matter where you are or what you are doing. You can use a tactical knife for hunting or for everyday tasks like opening boxes or making food.
The best part is that you don't have to worry about how long it will last. Most products are made of high-quality materials that will last for years.
Outdoorspeople and athletes often use tactical gear to protect themselves from harsh weather like rain and snow. This gear includes waterproof jackets with built-in hoods and pants that don't let water in. It also has hats, gloves, and socks to keep your head, hands, and feet warm when it's cold.
Also, it can protect you from the sun's harmful UV rays, which can lead to sunburns or skin cancer if you stay in the sun for a long time. Tactical sunglasses protect your eyes from UV rays and let you see outside.
Tactical clothing is made to be flexible and comfortable, so you can move around freely while wearing it. Most clothing has straps that can be changed. So that when you wear them for a long time, they fit snugly around your body without making it hard to move or causing chafing.
The fabric used in tactical clothes is also thick enough to keep you warm in cold weather. But it is thin enough that when worn under other clothes, it doesn't feel bulky or uncomfortable.
If you haven't tried tactical equipment yet, you should do so. It can change how you do your job and potentially save your life. With anything new, there are some challenges to overcome. But once you get used to its features, they can become an essential part of your everyday gear.
Choosing where you can find the best equipment for your needs is also necessary. 
Articles We've Chosen For You:
Frequently Asked Questions